Team
the Core Members
Founder of FEUDUMS

Responsibilities: 

Game Design,

Development Lead,

UX & GUI,

Project Lead

Known Lairs:

Mátyás Surányi (Mat)

Matyas is married, with two great kids. He lives in a small country in the European Union. His first computer was a Commodore 64 around '89, followed by an Amiga 500 Plus in the middle '90s. At the end of the 20th century, he was the content builder of a roleplaying MUSH (the archetype of later MMORPG). He has been creating game prototypes ever since he could write and draw.

In computer games, he has a strong preference for turn-based strategies and fast-paced tactical simulations and he is also a keen tabletop player. Leading a small team, he won an MMO Strategy game a few years back that lasted about three years, following a strategy that every pro player had previously considered unwinnable.

As a professional coder, software architect and IT entrepreneur, Mat has over 16 years of experience and has worked for international corporations, distinguished technology specialists and some startups as well. He founded his own small business in 2010. He is a worshipper of efficient and well established team-work, and is always thirsty for professional challenges.

Community Plains Texas Ranger

Responsibilities: 

Community Lead,

PR & Press Contact,

Marketing

Known Lairs:

Mark Elliott

Born in the heart of America's farm country (Iowa), Mark now calls the huge metropolitan area of Houston, Texas, home. He considers himself a honorary Texan although he refuses to wear the traditional 10-gallon cowboy hat! 

Mark came of age during the Atari/Commodore years and was on the forefront of the computer age with his Commodore 64 and Defender of the Crown game.  He was an early user of BBS boards and kept IT close through his college years (he even learned Pascal as a substitute for a math requirement)  while earning his degree in journalism.  As a member of Mat's winning MMO team at one point, they fostered a friendship that is still going strong.

He is a fan of MMO fantasy games (was one of the first players in World of Warcraft) and real-time strategy games.

If you're happy with us and you've learned everything you wanted about our project, he is doing a good job. If you are supporting us, he's eligible for a bonus (Currently being paid in virtual currencies. Thank you for your understanding - The Board)!

The Pixelated Man

Responsibilities: 

Senior Gfx Artist

2D, hand-drawn arts and animations

Known Lairs:

Sándor Debreczeni

Sándor (Alexander), not to be confused with Sandor Clegane, is a seasoned veteran in the indie gaming industry and a master of turning our wild requests into beautiful and colorful art with true passion. He lives in Transsylvania, Romania.

Sándor is a seasoned, traditional artitst. He has worked on several indie projects in the past, from graphic novels to tabletop, card- and computer games. On top of his indie-related achievements, he has a truly remarkable and diverse working history - like, he actually painted frescoes for temples in the historical cities of Tasnád, Turc and Nagyvárad for six years!

A Bee in the Oven

Responsibilities: 

Senior Music Artist
Music Themes Supervisor

Known Lairs:

Andrew LiVecchi

Andrew is a composer, pianist, and PhD candidate and lives with his wonderful wife in Ontario, Canada. As a graduate student he studies turn-of-the-century medievalism (the representation of the Middle Ages in a post-medieval age) and is (hopefully) entering his last semester of studies. 

He started taking piano lessons at the age of seven and began writing original compositions about six years ago. He has always loved music and video games, and in the past year has combined both of those loves to work on the scores for several upcoming indie titles.

His favourite games include Age of Empires, Total War, Shadow of the Colossus, Bioshock, and Dark Souls. And some of his favourite composers are Beethoven, Chopin, Holst, Hans Zimmer, and Jeremy Soule.
---
Production Partners
Development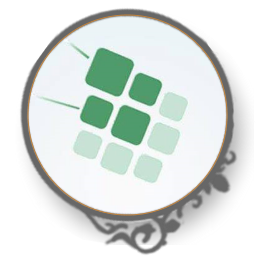 Instait Solutions is a small tech company located in the European Union, with a handful of seasoned IT professionals, and a reputation of a reliable and knowledgeable solution provider for difficult, time- and/or business critical situations. Normally working on business solutions rather than in the indie gaming industry, Following Mat's call, Instait joined the Feudums Project as a development partner, offering much-needed specialists and resources for the project. Their responsibility lies in software design and development but it really expands to everything that has "infrastructure", "communication", "security"', "integration", "site", "cloud" or "backend" in it. 
Other Services
Mátyás Varga

(www.vmsoundlab.com) is a sound fx artist, offered his services to create our initial sound effect package. 

James Braithwaite

 is a specialist helping with video editing for our trailers.
Phase-1 collaborators
People, who at some point were part of the Feudums Brotherhood and participated in delivering our Phase 1 results (Proof of Concepts, Map Editor, Alpha Demo) back in late 2015 and in early 2016. Thank you for all your efforts, ladies and gentlemen!
Derek (2Pence) (Development Lead)
Tibor Vizer (Developer)
Gerry (Developer)

Antti Martikainen (Trailer Music)
Arkiture (Game Music)
Em (Content Editing)

Paperfellow (PoC Visuals, Concept Artist)
William Francis (Concepts & Paintings)

The Vanguard Company
Last but definitely not least - our earliest and most loyal supporters to date. They gave and still give us strength and inspiration through our most difficult times. All hail to you, ladies and gentlemen! Long may your banners flutter in the wind!
Thraxas (First Vanguard),
Namakwalan (Old Guard),
Scont (Community Hero),
Sir Seko (Old Guard),
exiation94 (Old Guard),
void420 (The Unstoppable),

Fruziek (Krzysztof) (Old Guard),
VRBones (Old Guard),
Russel Birchall (Old Guard),
James Wallis (Vanguard),
SandLover (Vanguard)
Mythox (Vanguard)

GGotti (Vanguard)
Hightower (Vanguard)
sjohund (Vanguard)
Toast (Vanguard)
Olorin (Vanguard)
Koltira (Vanguard)